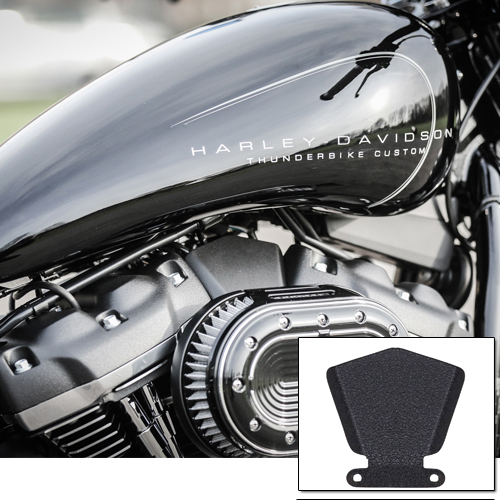 TB-96-77-170
EFI Cover
Fits Harley-Davidson Touring 17-later and Softail 18-later models.
EFI Cover in a black wrinkle finish
RC COMPONENTS RCX-CELERATOR – CLOSED LOOP FUEL MANAGEMENT SYSTEM
No Dyno Tuning,
No Programming,
No Downloads.
The RCX-Celerator is the best of the best in fuel management!
It is a full closed loop system like what is used by automobile and motorcycle manufacturers. Closed-Loop means that you have no guesswork with mapping or adjustments. The RCXCelerator does all the work for you. Just plug it in and ride, it is that easy! The RCX-Celerator works with the factory ECM and sensors to automatically detect and adjust for changes in load, temperature, elevation and throttle position so that your engine will always be running at the proper air to fuel ratio no matter where you travel. Made in the USA.
RC COMPONENTS TRUFLO AIRCLEANERS
Combine both style and performance with our TRUFLO Air Cleaners. This high velocity air cleaner incorporates a front flow K&N filter encased in a billet aluminum housing designed to maximize both air flow and performance. The stylish and low profile design of this air cleaner stays tucked in close to the motor without sacrificing performance. Hidden breather ports machined into the backing plate eliminate the need for hoses and brackets. Available in show quality chrome or black.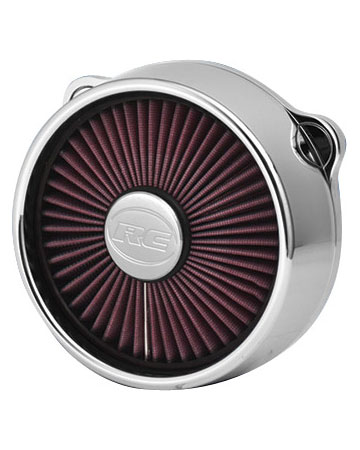 Blitz Chrome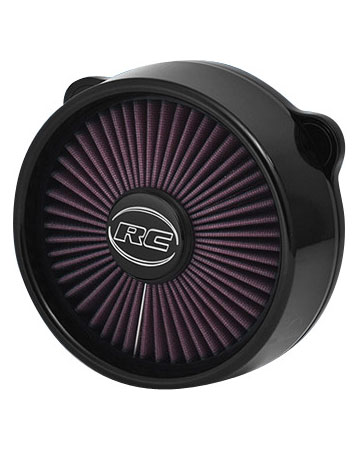 Blitz Eclipse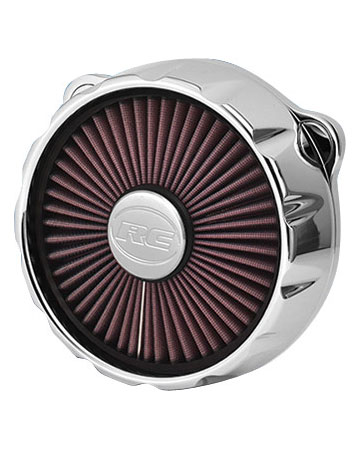 Excalibur Chrome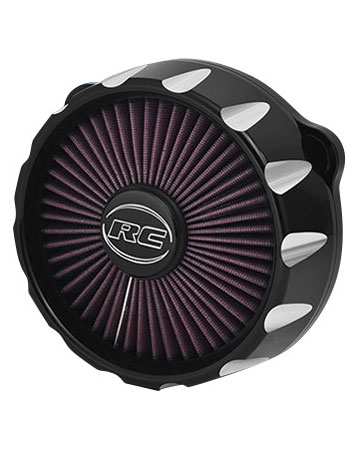 Excalibur Eclipse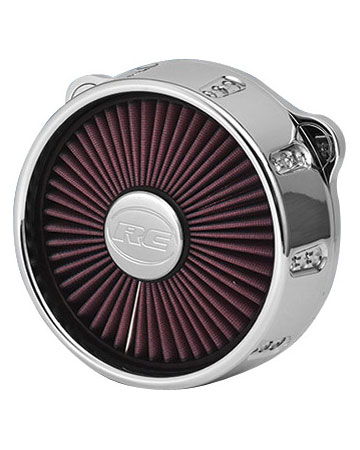 Gatlin Chrome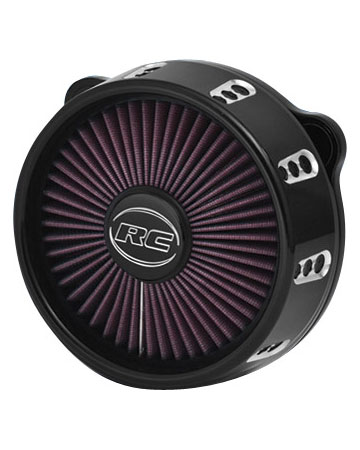 Gatlin Eclipse
Rival Chrome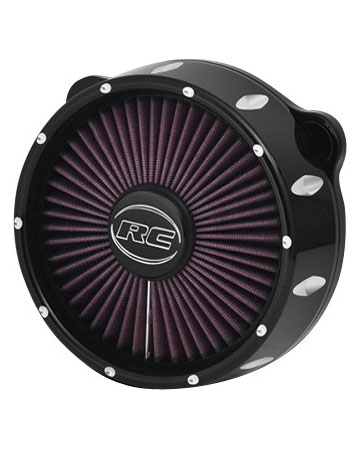 Rival Eclipse
RC COMPONENTS AIRSTRIKE  AIR CLEANERS
Cypher Chrome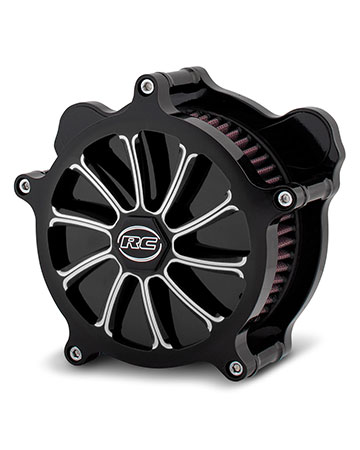 Cypher Eclipse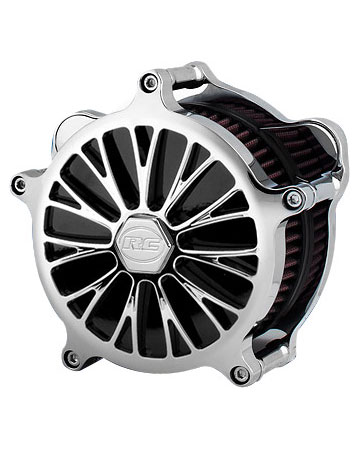 Dynasty Chrome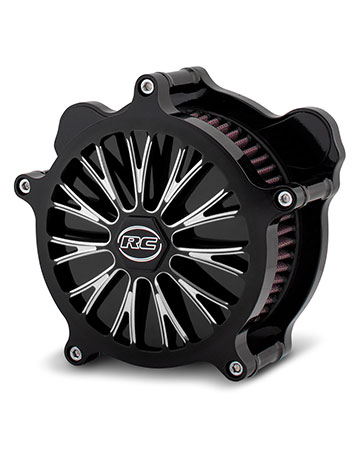 Dynasty Eclipse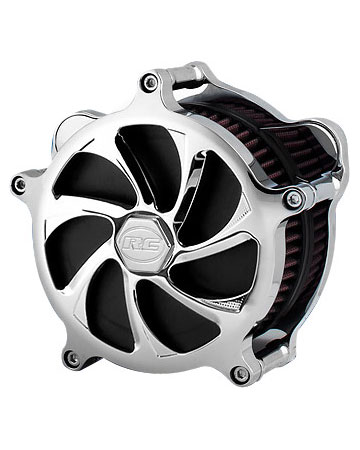 Paradox Chrome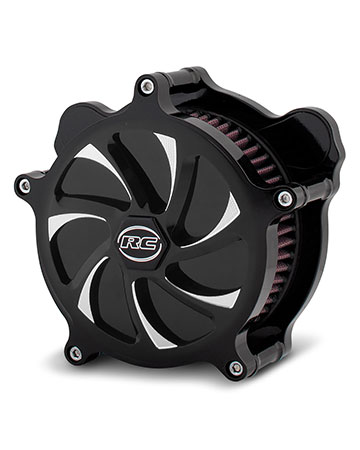 Paradox Eclipse
Helo Chrome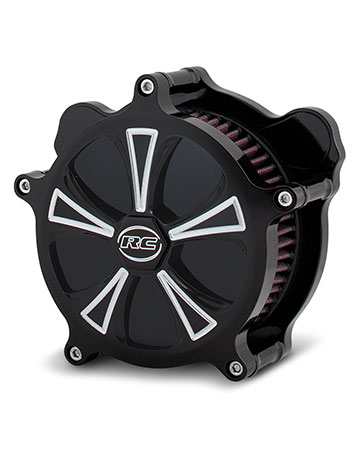 Helo Eclipse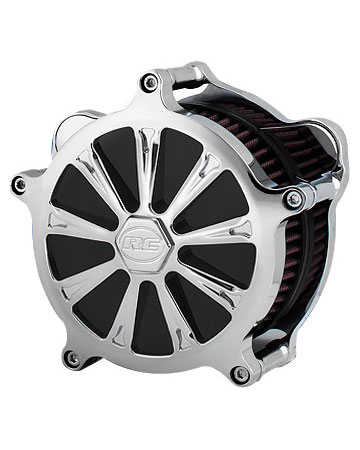 Raider Chrome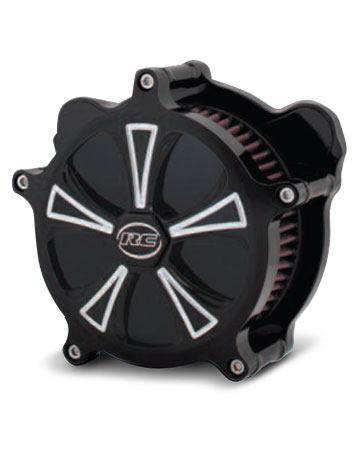 Raider Eclipse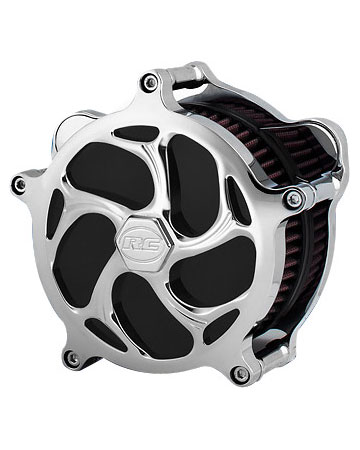 Torsion Chrome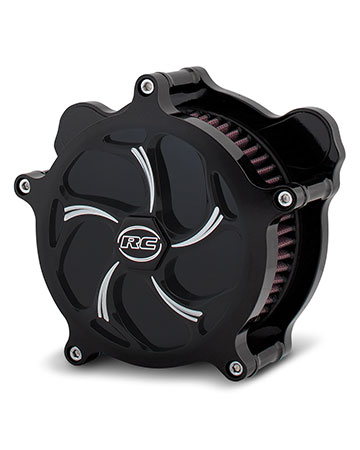 Torsion Eclipse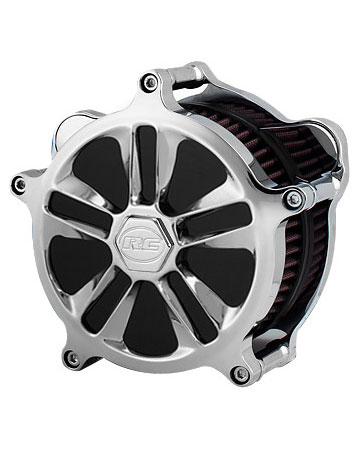 Crank Chrome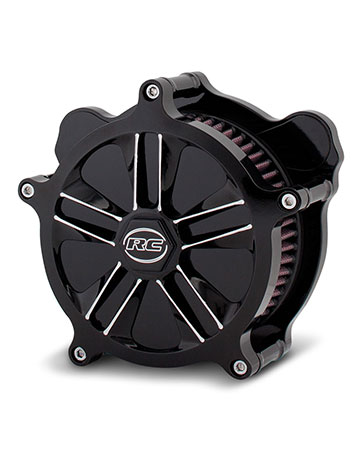 Crank Eclipse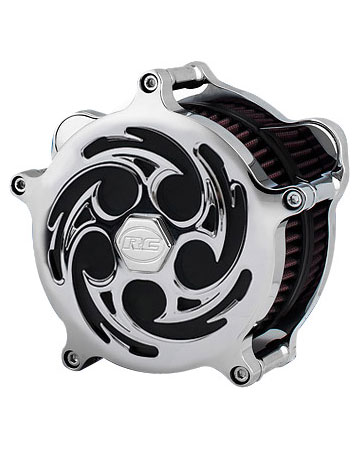 Savage Chrome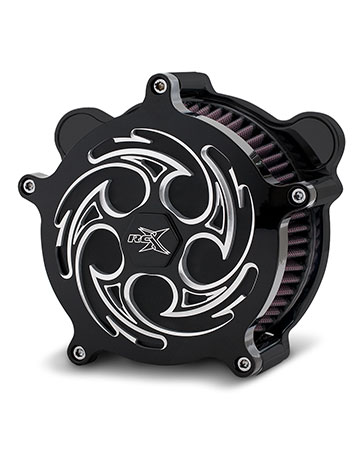 Savage Eclipse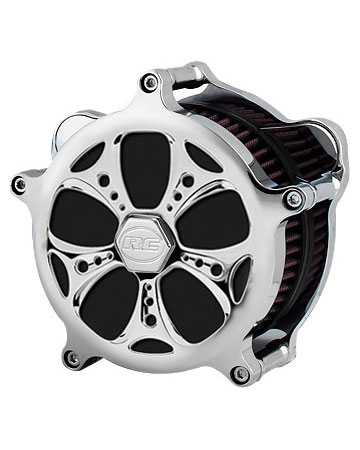 Holeshot Chrome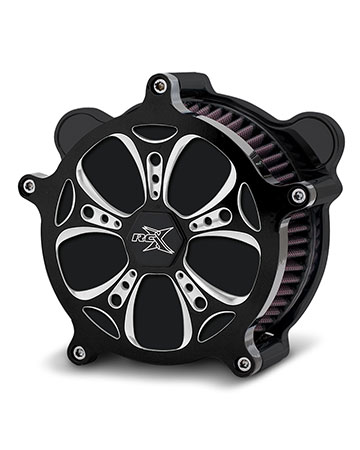 Holeshot Eclipse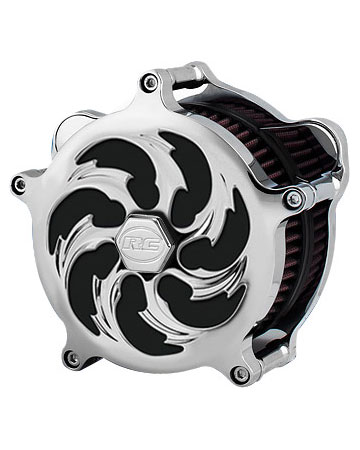 Assault Chrome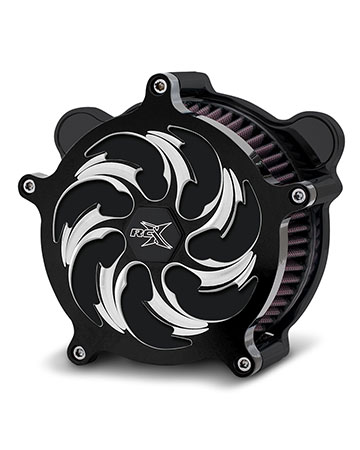 Assault Eclipse
Prowler Chrome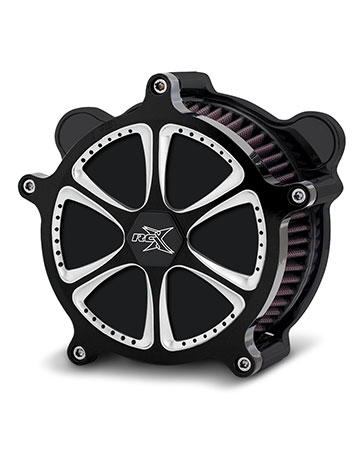 Prowler Eclipse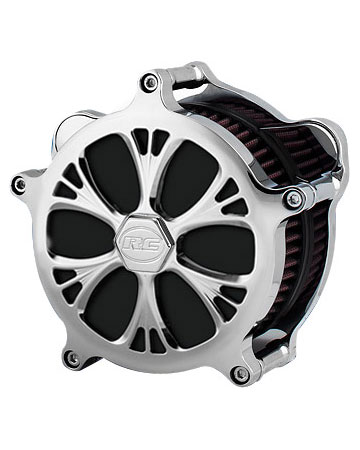 Majestic Chrome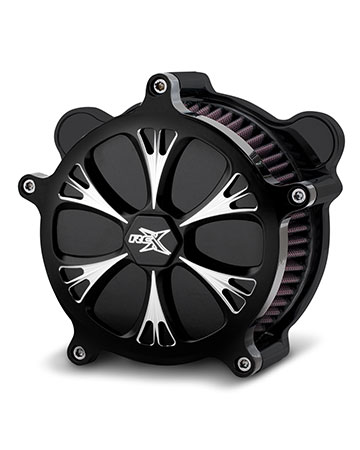 Majestic Eclipse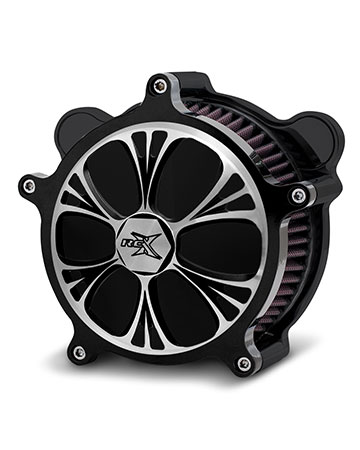 Majestic Flipside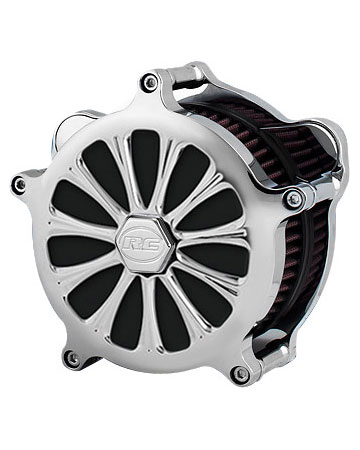 Imperial Chrome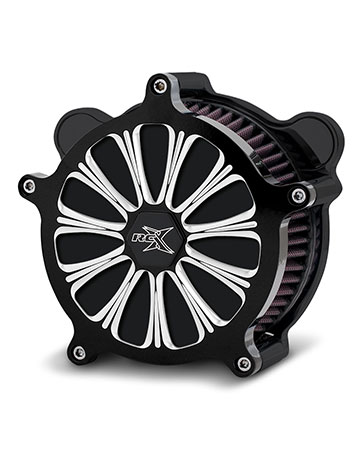 Imperial Eclipse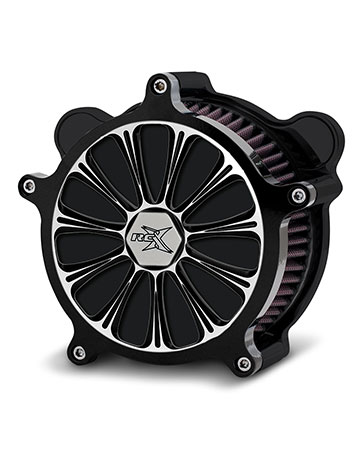 Imperial Flipside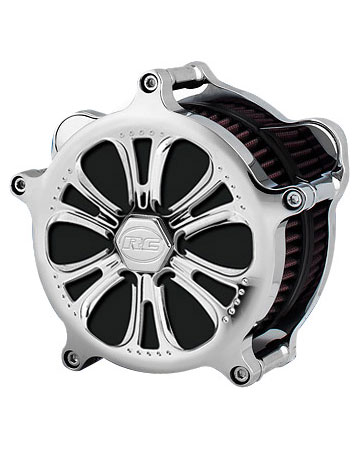 Czar Chrome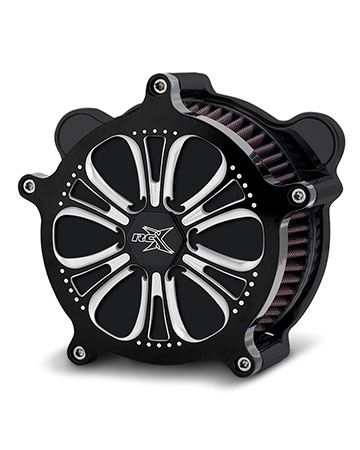 Czar Eclipse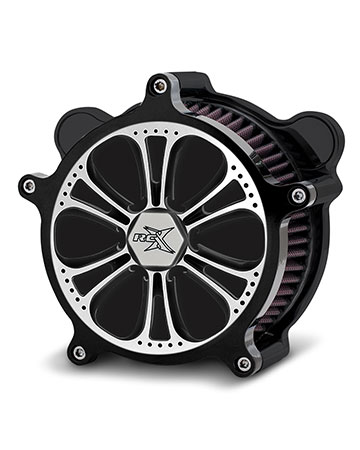 Czar Flipside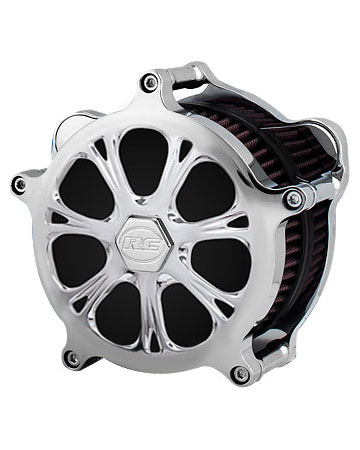 Epic Chrome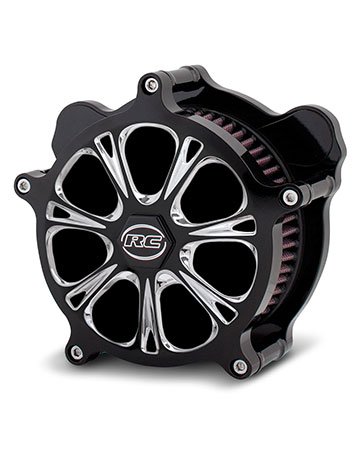 Epic Eclipse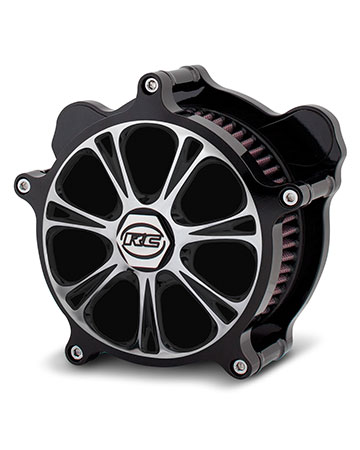 Epic Flipside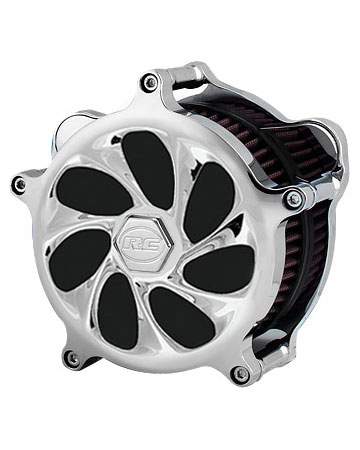 Drifter Chrome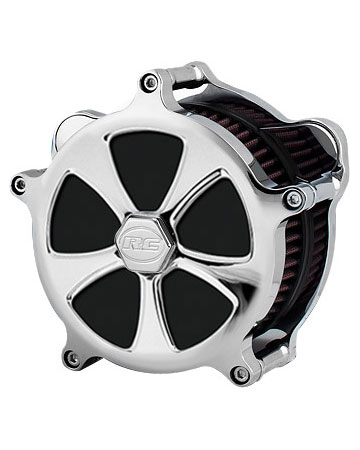 Nitro Chrome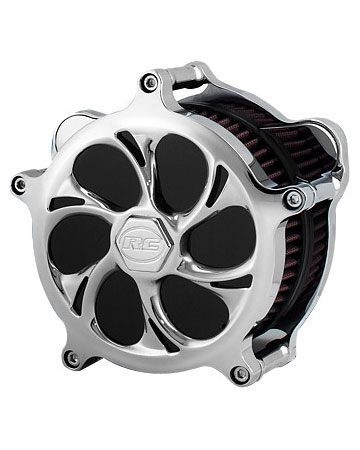 Recoil Chrome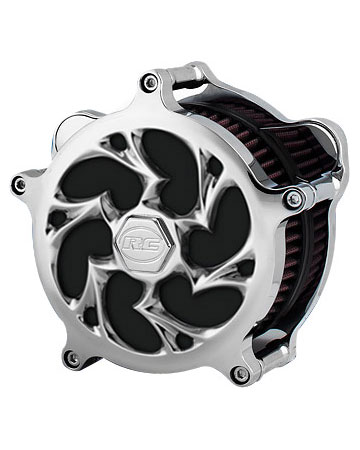 Shifter Chrome
Summit Chrome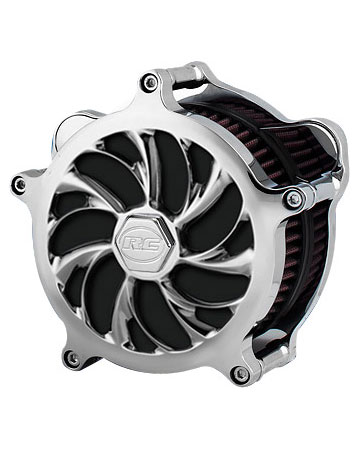 Helix Chrome